I switch out my throw pillows very frequently. Probably to much but its the easiest way to change a room. I always like my big pieces of furniture to be nuetral and my pillows, art and accessories tend to be the color anchors of my rooms.
I found a variety of pillows for you to browse thru.
This is a great example of pillows adding color to a room. These
Designers Guild
pillows are gorgeous! ( I heart that mirror)
Living Etc
.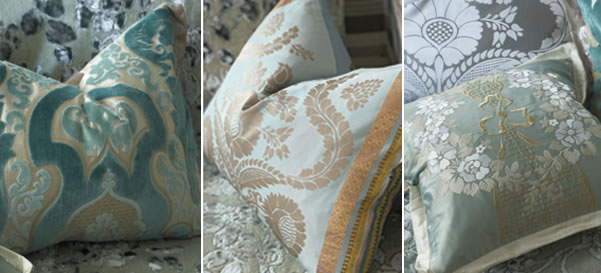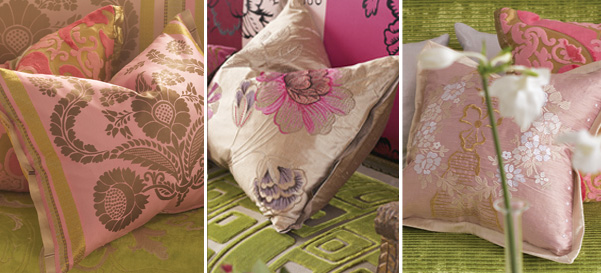 Weego Home
So, don't be afraid of using bright fun rich textile pillows and remember, you can easily change them out.
Designer Liza Giles (Decor8)
House to Home